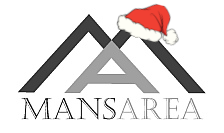 GENERAL TERMS AND CONDITIONS
1. GENERAL
We are a small leather atelier but serious and responsible. Working and honest people, with whom you can talk about everything, both to praise us for our fabulous work as to complain of a failure that we possibly have committed. It's very easy to contact us and we will answer any question as soon as possible. We will try by all means that you as customer get satisfied in the best way we can.
Mutual respect is a necessary condition in order to get along...
2. CITES
We expressly point out, that all skins which are used to produce all the articles offered in the MANSAREA Website, come from breeding stocks, which are imported and manufactured under official control in strict compliance with the Washington Convention on International Trade in endangered Species (CITES).
3. OTHER FIGURING BRANDS
On the internet pages of MANSAREA registered and protected trademarks and logos goods of different watch manufacturers are shown.
These are used exclusively for the purpose of usability and customization capabilities of our watch straps. They are used for informational purposes only.
4. PURCHASE
Shopping cart
On our website you have a shopping cart available where you can deposite the desired products. You also may change quantities or remove products if necessary.
Having decided the order, press "Start Closing Order" that will take you to the next step.
Payment Options or Safety
You can complete the shopping process as a registered customer and also as a guest.
If you have signed in , your data will be handled in accordance with the current data protection legislation.
With the "Continue" button you will go to the next step.
Billing Address
In this step you must enter your data so we can make the invoice correctly. Required fields are marked *.
Checking the data carefully will avoid any problem with the most important: our customer should receive his order with absolute certainty.
If you uncheck "Sending a billing address" you can fill in the details of the delivery address in the next step.
With the "Continue" button you will go to the next step.
Shipping and Payment Methods
Here you can choose the shipping method by REGISTERED AIRMAIL or COURIER SERVICE showing you the exact transport costs.
In this step you can also select the method of payment you prefer. You can choose between bank transfer, PayPal or credit card.
If you choose bank transfer, our bank data will appear and you can make the transfer from your bank. If PayPal or credit card is chosen, you will be redirected automatically to the PayPal website, so you can complete the process.
Remember that before confirming the order you must be in accordance with our legal conditions.
Finally, you will be emailed a copy of the complete legally binding order.
5. PAYMENT
We accept the following payments:
Bank wire
PayPal
Credit card (via BrainTree)
6. DELIVERY
Practically all our articles need a production time of 5 or 10 business days as specified in each item, as we manufacture only to order.
Your item will be shipped after the specified production time and fulfilled payment.
During the buying process you can choose the sending method between CORREOS REGISTERED AIRMAIL with Tracking No. and COURIER SERVICE, also with Tracking No.
Please be advised that we charge the real transport costs. We don't earn Money with the transport costs.
7. RETURNS AND COMPLAINTS
Returns
In case tha article does not satisfy your needs you can return it in a period of max. 14 days after reception, taking over the transport costs. The article will be returned in the same condition as received, without any signs of use and in the original packaging.
Complaints
If the complaint is made in time and we acknowledge it, then we are entitled to repair the item or to provide a replacement. The customer is not entitled to change the order, request a price reduction or request compensation. The delivery company must confirm any damaged packaging that results in complaints.
A special tanning process is used that reflects the leather's natural growth. Any minor, visible flaws in the skin (scars, weins, calluses, etc.) demonstrate that the leather is genuine and do not diminish the quality. Color deviations or shading are a characteristic of a natural product and do not constitute a flaw. No guarantee is made for colourfastness, light-fastness or water resistance. Leather articles are subject to wear and tear. As the service life of a leather article depends on individual use, we cannot guarantee the durability for a specific period of time.