Watch Straps
Each strap made in our workshop has the peculiarity of being made one by one, individually, most only on request. This gives the customer the security of owning an unique, personal and valuable strap.
We have an extense variety of models, from classic, modern, audacious, vintage, etc and all compatible with a big variety of watches.
Model range grows continuously. The ideas are uncountables, both from our own team and our esteemed customers.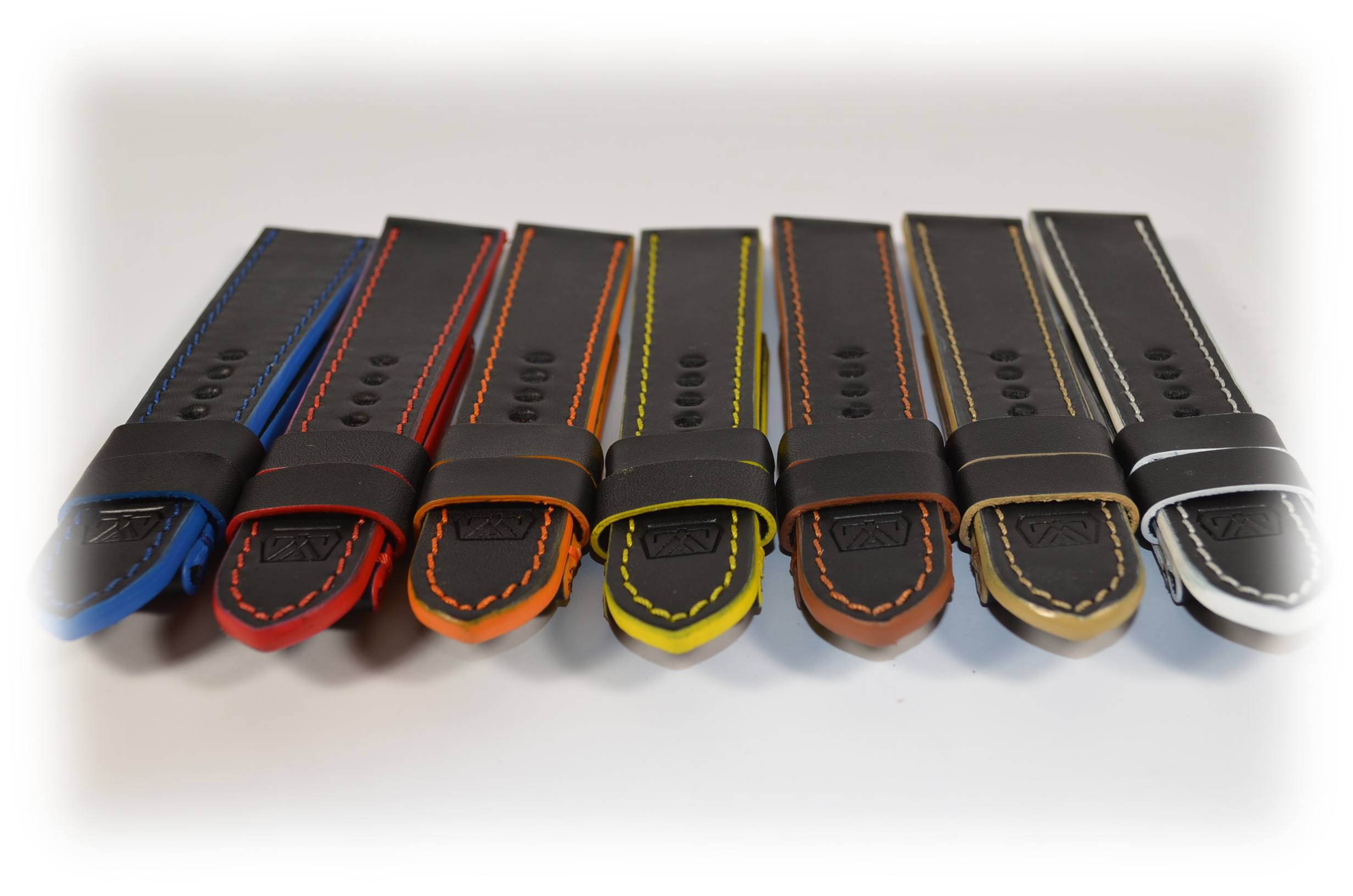 The skins used are always first class quality, in Ubrique it´s not possible to conceive it otherwise, which gives us the security and guarantee of our customers satisfaction.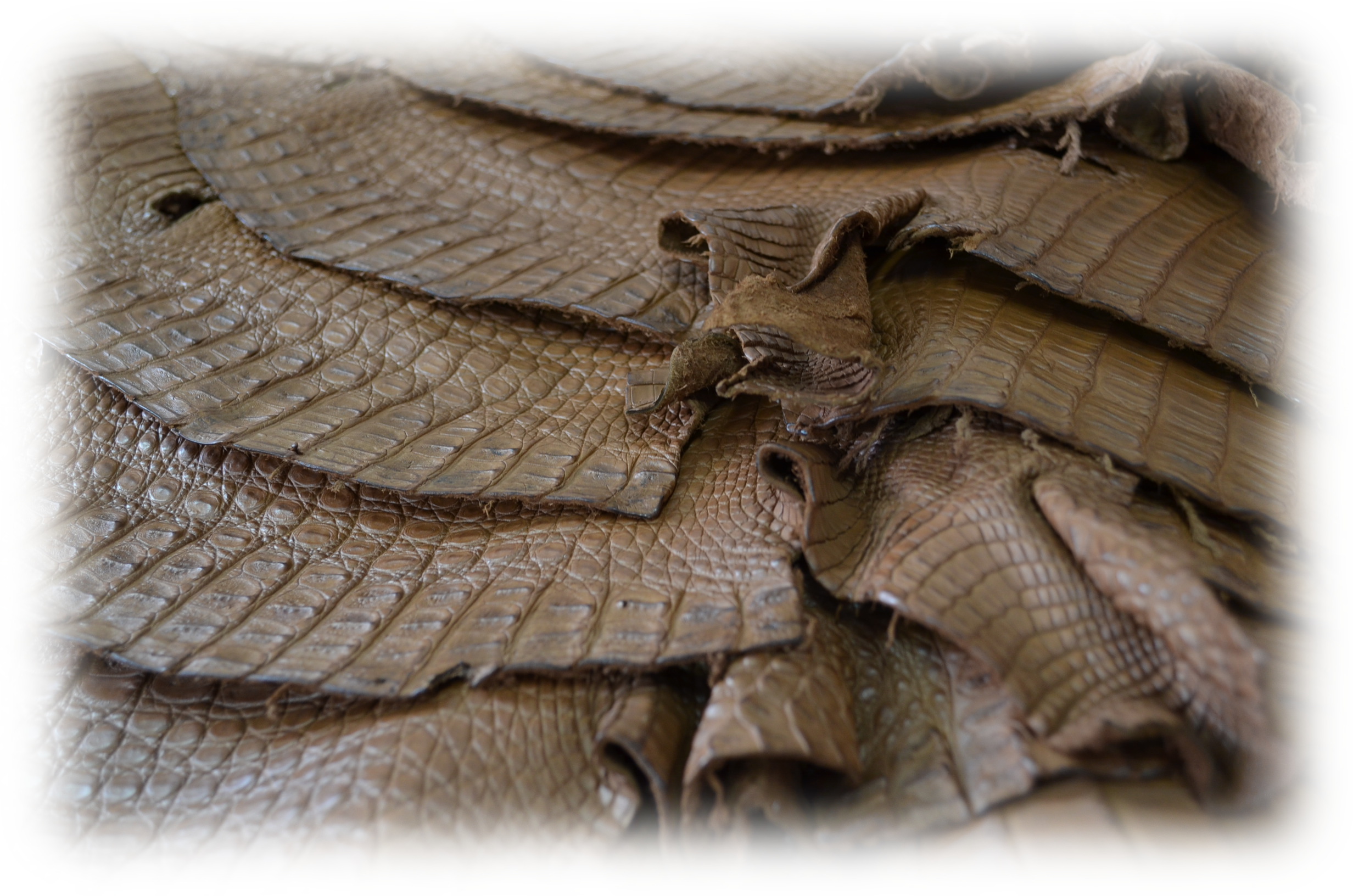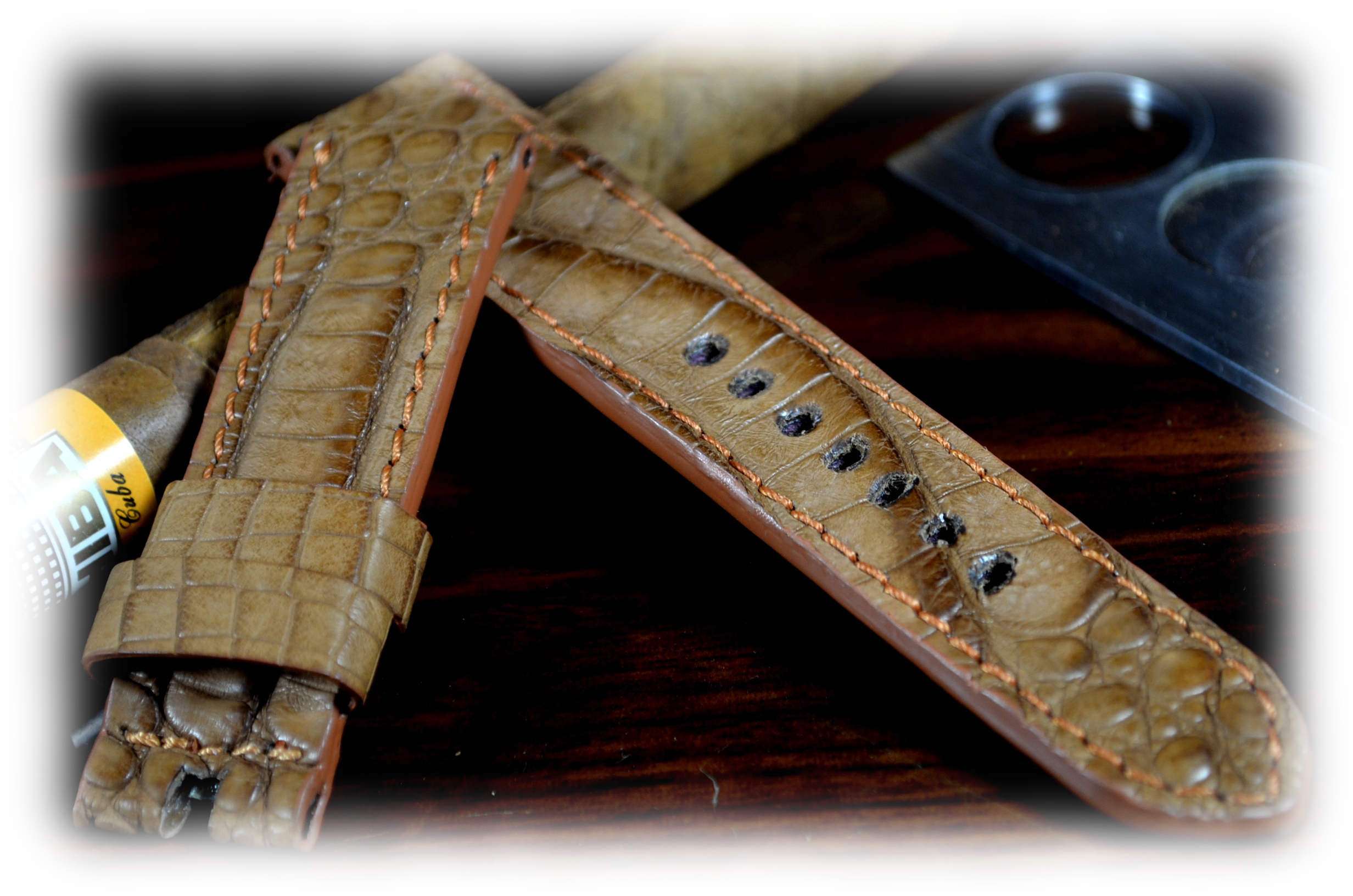 Exotic Skin Straps
The range of exotic skins used in our workshop for many decades is very extensive.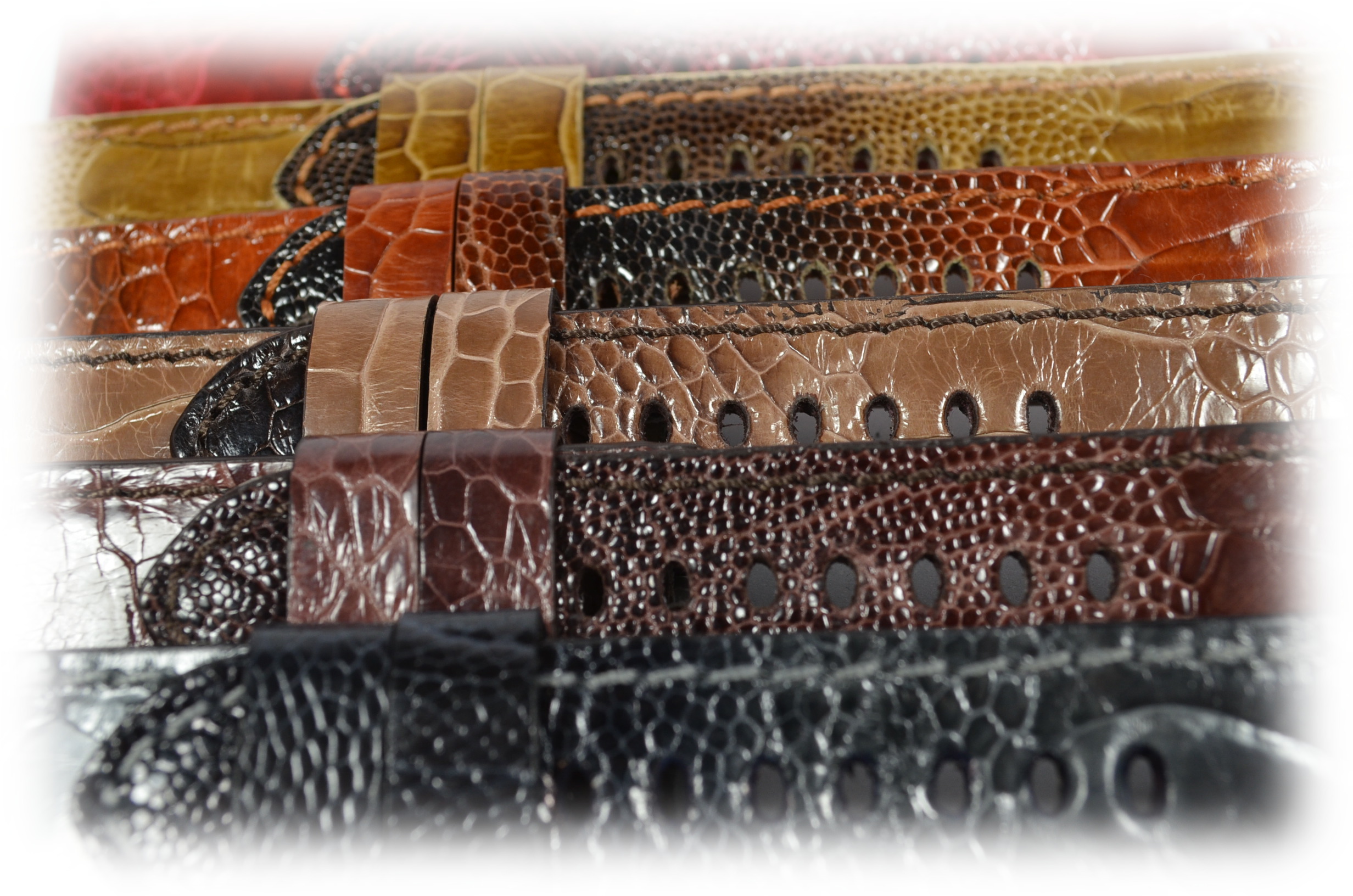 Our experience in the handcrafted procedure and building of these delicate and very special skins, guarantees us an excellent final result and puts us in the quality frontline of the branch.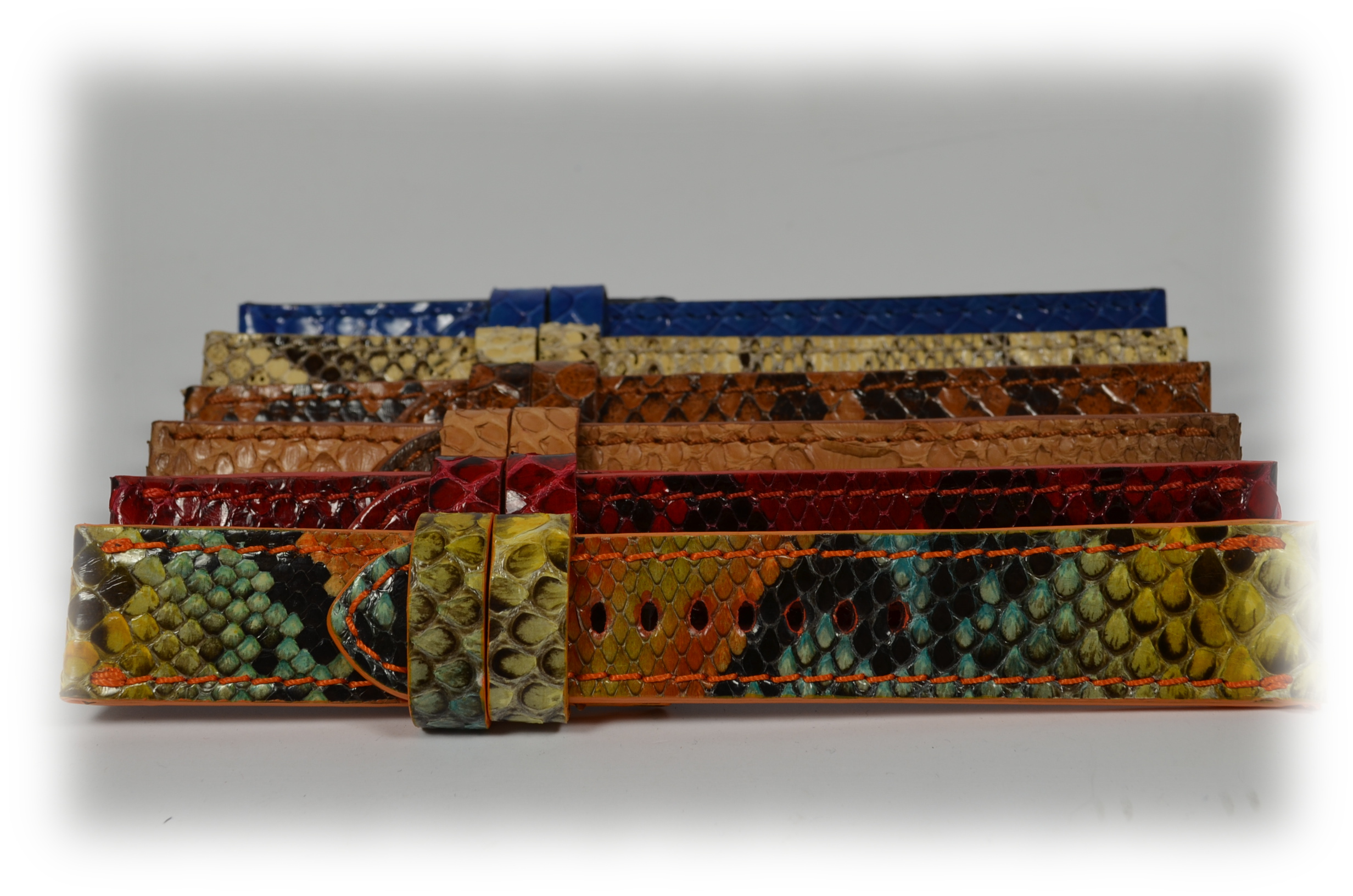 At the same time the client will find special and unique shades of colors in our collection, due to the trustful collaboration and teamwork with the tanners and our usual skin suppliers for many years.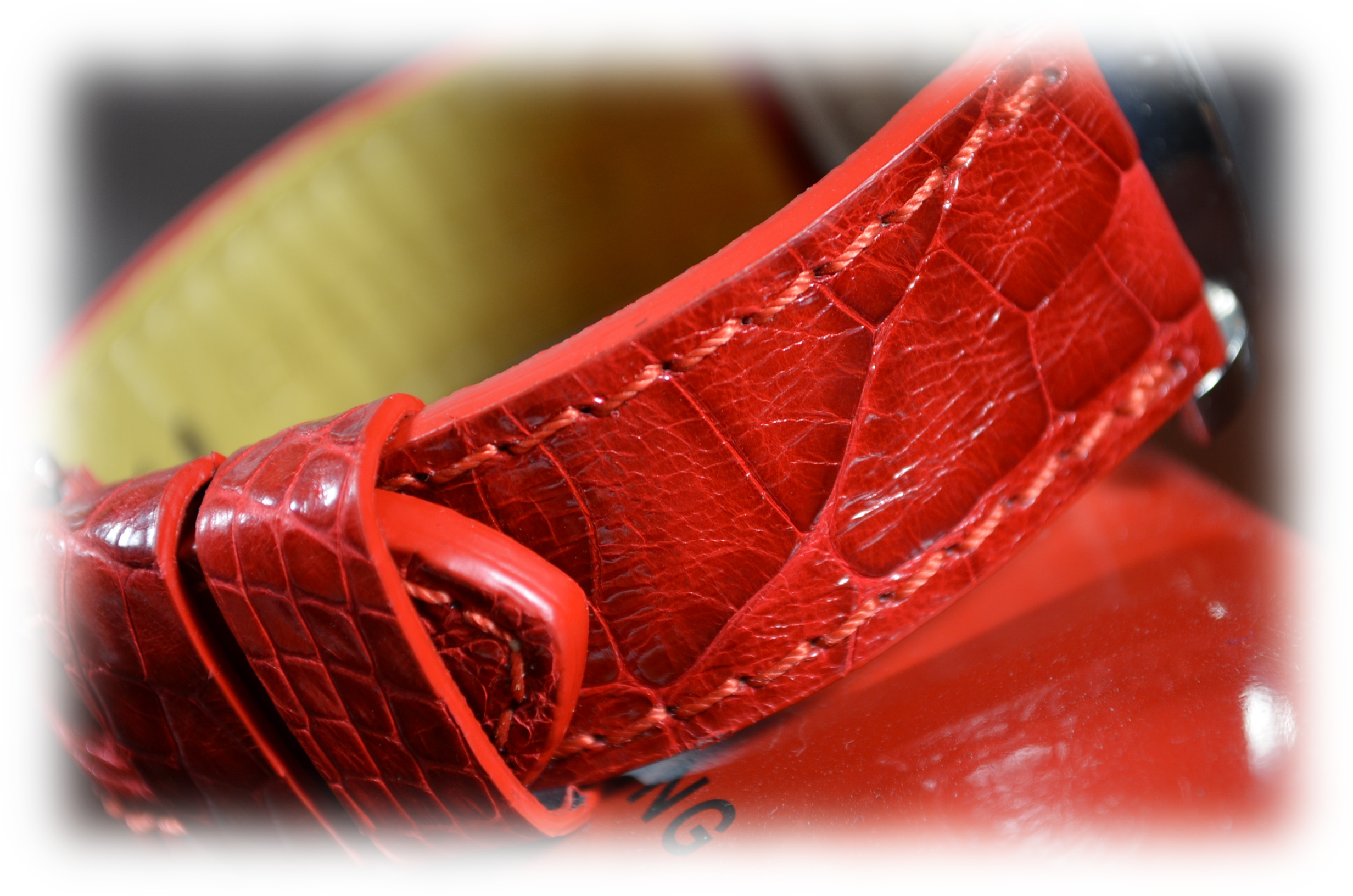 Vintage Watch Straps
While building our Vintage straps we always try the leather itself to be the main protagonist in its entire picture.

We give the Vintage Strap this used-look made with our own building procedure or our own skin aging methods.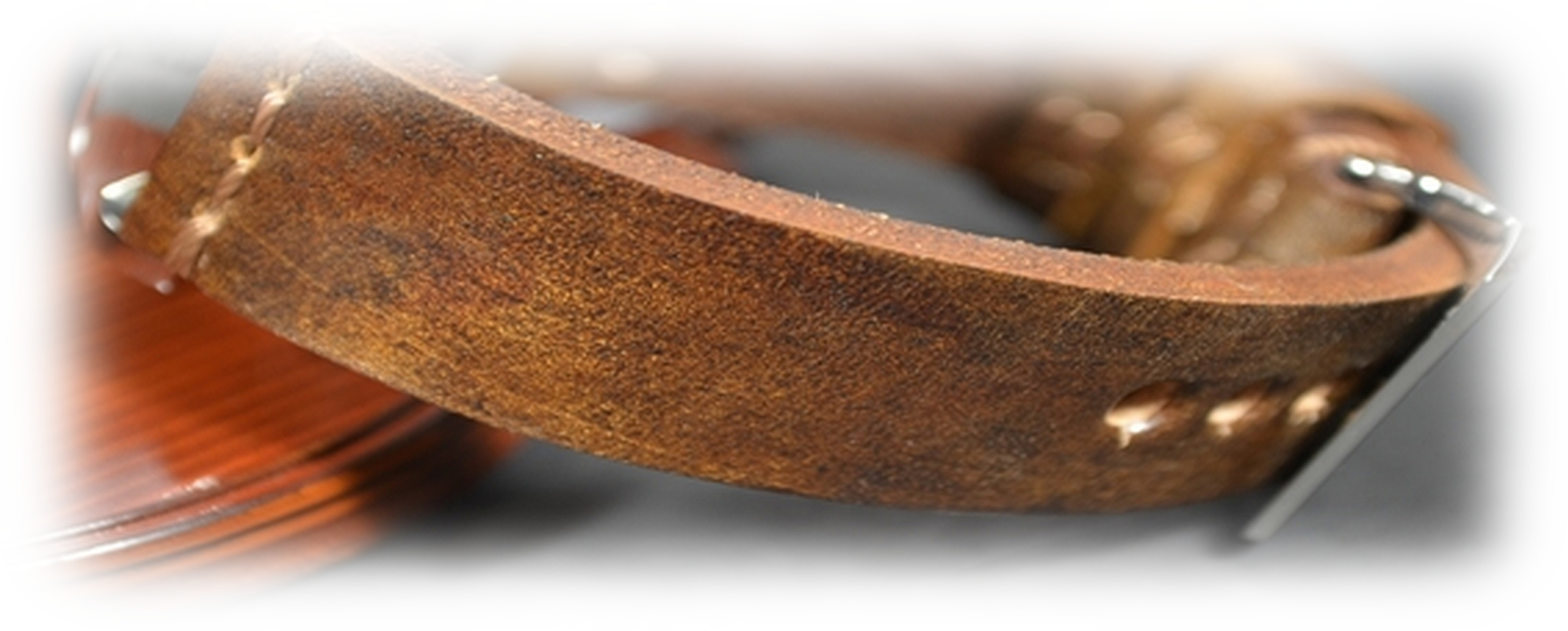 These straps are made with special care, taking into account many details and after a process of selection of materials and extensive testing period.